The Joy of Easter
For all of us, of all religions, spring is a special time. The celebration of Easter is a celebration of new life. Whatever the particular meaning that this Easter has for you, I wish you new life and new joy in it.
All links valid as of January 18, 2002. Links will open in a separate window so that you won't get lost and can work through the entire list, if you want. To get back her, just close the extra window.
Mixed: Both Religious and Cultural Links
Easter on the Net from Holidays on the Net.
Another Holidays on the Net site: many other Easter links, of all varieties.
Easter Traditions and Origins: the origin of the Easter bunny, eggs, baskets, and other extras.
The Duke of URL St. Patrick's Day and Easter.
---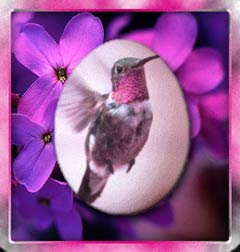 Easter Graphics from Anitra
---
Other Holidays
Other Contents
Updated Saturday, 19-Jan-2002 17:25:51 EST