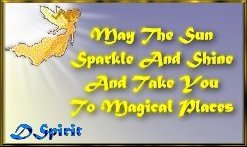 Dman Dome
DancnDude's Place

You can dance, you can jive, having the time of your life
See that guy, watch that scene, dig in the DancnDude!

Any night when the lights are low
Looking out for the place to go
Where they play the right music, getting in the swing
You come in to look for a King
Ringmasters has got that guy
Night is young and the music's high
With a bit of rock music, everything is fine
You're in the mood for a dance
And when you get the chance...

Check out the DancnDude!

WarZone

This Side
Concern for the Future
That Side
Tiger 42684

Ring-master in The WarZONE!
Ring-master in The WarZONE!
Ring-master in The WarZONE!
Now hear the word and VOTE!

The Circus Surfs all the way to the Top!
Ride the Wave!
The Other Side
I have no favorites this week.
Ringmasters



This week's Ringmaster Playlist!
Other Games
Webaholic Site of the Week
Retired (for now), But Please Visit Anyway!
Catskill Herbs 'n Spice
Charles is one of the most enthusiastic players and supporters at the Site Fights -- and he has a great page.

My Supporters:
Tipi's Retreat http://www.sihope.com/~tipi/
Richard Larson's Cyberland http://rpgnet.simplenet.com/
Jenneh's Domain http://www.borg.com/~jenneh
DancnDude http://www.sit.wisc.edu/~mjkrajew
Amanda Lane http://pegasus.cc.ucf.edu/~kl08739/homepage.html
revolution http://www.geocities.com/sunsetstrip/club/9743/
Meg's Place http://www.megsplace.com
The Valley of The White Unicorn
http://www.geocities.com/Athens/Parthenon/3263/vally_of_land_over.html

Lil' Umpa-Lumpa Sabrina-Shortie Short Rock Tomato Head!
Save America's Vanishing Frompers! Encourage imagination in the young!
(Also, Wombats are fun folks!)
I am constantly expanding this page, so if you want to be included, just email me!
The Ringmaster of Ringmasters:


COME SEE DWALL GO UP!

Back to Thalia's Contents

Thursday, 17-Jan-2002 07:41:14 EST